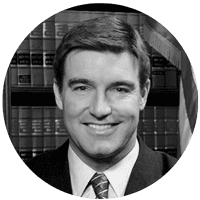 Louisville, Ky. – Former Kentucky Attorney General Jack Conway and leading national trial attorney Tyler Thompson today announced that Conway has joined Thompson's law firm, and the new entity will be called Dolt, Thompson, Shepherd & Conway. Thompson currently employs several attorneys in his practice and is partnered with Kentucky Justice Association president-elect Liz Shepherd.
The new firm, Dolt, Thompson, Shepherd & Conway, among other matters, will focus its practice upon: medical negligence, products liability, personal injury, trucking and auto accidents, and general negligence. In addition, the new firm will also represent clients in mass tort cases spanning jurisdictions across the country. Conway will also spend some of his time representing a limited number of clients in state attorney general matters and state regulatory issues across the country.
"I am extremely fortunate and excited to be joining Tyler and Liz, as we create this new firm that focuses on people, the rights of the injured, and those who need someone to stand up for them. I look forward to being their voice," said Conway. "Tyler is known as one of the best trial advocates in the country, and I look forward to building upon the esteemed reputation that he already clearly established in this area."
"Having Jack join us will add significant value for our clients," said Thompson. "As Attorney General, Jack recovered hundreds of millions of dollars for the taxpayers, and he was known for standing up to big corporations that were harming the people of Kentucky. He was also a leader among his colleagues of the state attorneys general. We are excited to bring his expertise and knowledge into our practice."
Dolt, Thompson, Shepherd & Conway will have primary offices at 13800 Lake Point Way, Louisville, KY 40223 (p. 502-244-7772). The firm will relaunch its website, www.kytrial.com, in the coming days. Interested parties can view the firm's new Facebook page www.facebook.com/kytrial
About Tyler S. Thompson: Tyler S. Thompson has been named one of the Top Ten Attorneys in Kentucky on multiple occasions by Super Lawyers Magazine. In 2008 he became a member of the Inner Circle of Advocates, a trial lawyer organization by invitation- only, limited to only 100 lawyers in the United States, and described by the Washington Post as "a select group of 100 of the nations most celebrated trial lawyers." The Inner Circle of Advocates are considered to be among the best plaintiff attorneys in the United States and also to be "lawyers of excellent character and integrity." Thompson has successfully represented injured clients in the state of Kentucky and throughout the United States, and has obtained multiple million-dollar verdicts, including some of the largest verdicts in the state of Kentucky. He has been included in one or more categories listing top lawyers by Louisville Magazine each year since 2007. Mr. Thompson is a past President of the Kentucky Academy of Trial Attorneys (now known as the Kentucky Justice Association). Mr. Thompson is also a member of the International Academy of Trial Attorneys, invitation-only, limited to 500 lawyers in the world and a member of the American College of Trial Lawyers. His civic involvement includes serving as a trustee of Berea College and serving as a board member of Historic Locust Grove, The American Museum of Fly Fishing and support of numerous charities and institutions.
About Jack Conway: Jack Conway was the twice-elected, 49th Attorney General of Kentucky (Jan. 2008-Jan. 2016). As Attorney General, Conway focused on child safety and cybercrimes, battling the scourge of prescription pill addiction, and holding companies accountable that defrauded state government and the taxpayers. During his tenure, Conway recovered more than $500 million for the state treasury by pursuing Medicaid fraud and other civil recovery actions, and his office was twice named the most aggressive Medicaid fraud recovery unit in the nation. Conway led bipartisan coalitions of state attorneys general in pursuing abuses by for-profit colleges, fraudulent behavior by pharmaceutical companies, and deceptive practices by the country's largest mortgage lenders. Conway served on the executive committee of the National Association of Attorneys General (NAAG), and chaired its Consumer Protection and Substance Abuse committees for several years. He also served as chair of the Democratic Attorneys General (2012-14), and has been recognized by numerous national organizations for his advocacy on behalf of consumers. Prior to his election as Attorney General, Conway practiced law at Conway & Conway, where he litigated on behalf of plaintiffs. In private practice, he achieved many multi-million dollar outcomes for clients, including a trial verdict in excess of nine million dollars ($9M) in a medical negligence case in Jefferson Circuit Court. Conway resides in Louisville with his wife, Elizabeth, and their two daughters.
About Liz Shepherd: Liz Shepherd, focuses her practice primarily on medical negligence, product liability and auto accident cases. She is the president-elect of the Kentucky Justice Association. She has served on the Board of Governors of the Kentucky Academy of Trial Attorneys (now known as the Kentucky Justice Association) and also served as Fourth District Vice President. Ms. Shepherd has lectured in the areas of medical negligence, personal injury and auto insurance law. Ms. Shepherd is a graduate of Transylvania University and the University of Louisville School of Law. She is a member of the Kentucky Justice Association, American Association for Justice, American Trial Lawyers Association, Kentucky and Louisville Bar Associations.