Medical malpractice occurs when a doctor or nurse makes a mistake that another similarly qualified professional would not. Medical malpractice is a leading cause of death in the United States.
Our Louisville personal injury attorneys illustrate medical malpractice statistics in the infographic below.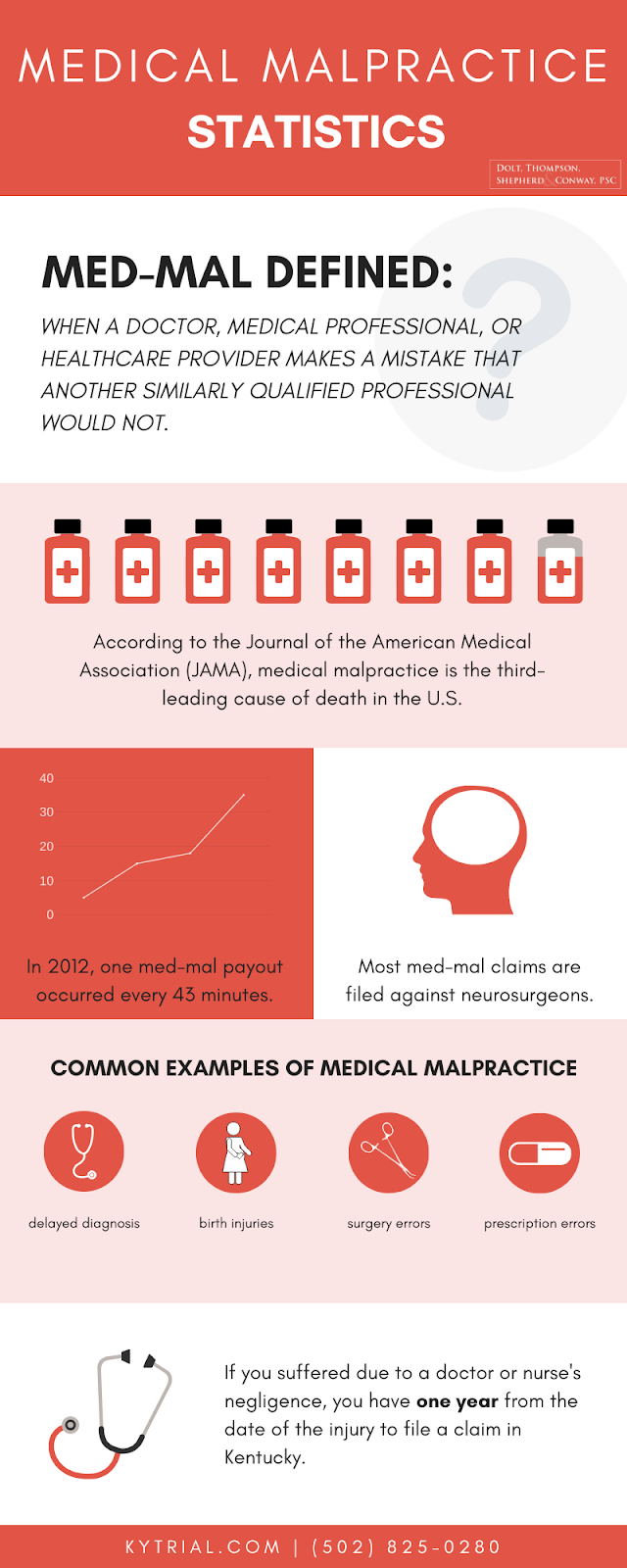 Harmed by Medical Malpractice? Contact Us Today
If you or someone you love has been harmed by medical malpractice, we're here to help. At Dolt, Thompson, Shepherd & Conway, we have the experience and financial resources needed to take on large hospitals and insurance companies.
We take on a small number of cases so each client receives the care and attention they deserve.
Contact us today at (502) 242-8872 to learn if we may assist you.